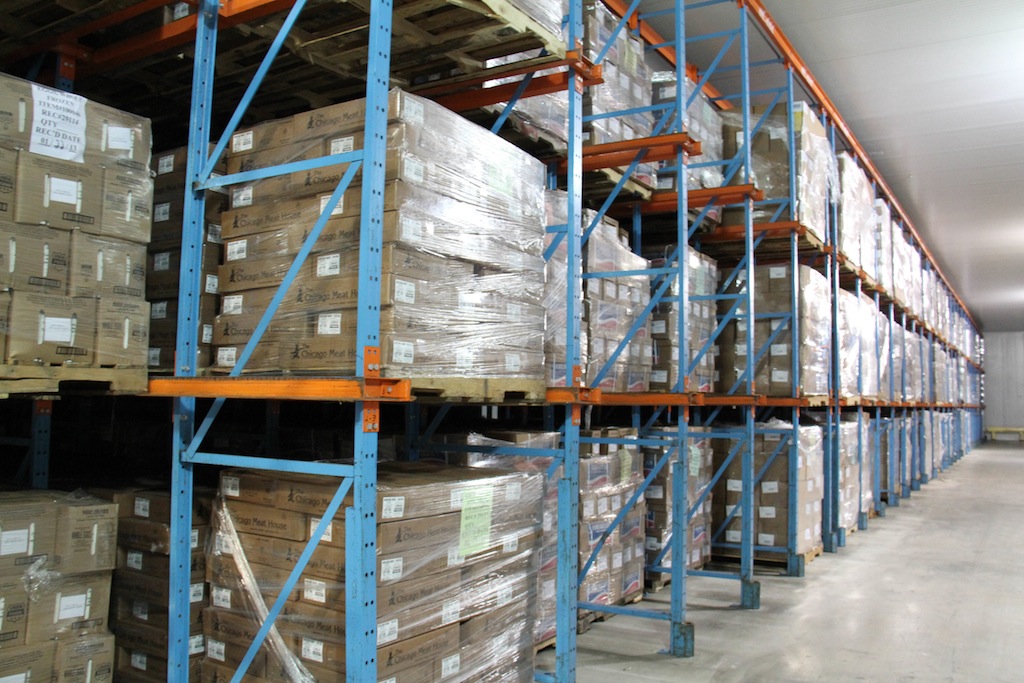 When Lanter started back in the early 70's, our reputation quickly evolved around being one of the largest refrigerated distribution companies for handling and delivering "swinging beef."
The industry has shifted directions. Years ago, butchers accepted deliveries of swinging beef from companies such as Lanter Distributing. They would butcher the meat inside the grocery store and package it into a variety of sellable meat items. That was then. Welcome to the 21st Century where the self-serve supermarket is standard. Vacuum-packed primal cuts, processed meats, poultry, lamb, and veal are stocked in freezers and coolers in every grocery and club store across America. There's no more swinging beef, but rest assured, Lanter Distributing is still delivering beef to supermarkets and Club stores. The meat is in ready-to-sell packaging stocked into coolers upon arrival of our delivery.
The short shelf-life of this precious commodity makes it imperative that deliveries are executed by the date promised. We pick up finished goods from manufactures at packing plants and production plants, national meat brands and regional sausage companies. We make arrangements to deliver these LTL orders throughout metropolitan areas as well as rural areas to retail stores, grocery stores, grocery warehouses, meat packers, wholesale meat distributors, Club stores, restaurants and more. Lanter offers a variety of temperature ranges to accommodate fresh, frozen and ambient products.
Not to be overlooked is the amount of seafood that crosses our dock. Where in years past seafood was seldom seen, now it is as popular if not more so than beef. A national seafood chain company uses our terminal to cross-dock truckloads of fresh and frozen product where it is sorted, segregated and staged for delivery the next morning.
Many of our customers in the meat and seafood industries are family-owned for generations. Lanter Distributing is proud to parallel that heritage: To emphasize the family traditions of quality and service. Lanter Distributing is dedicated to ensuring the delivery of Meat and Seafood are always On Time and On Temp.
Contact Us For More Info