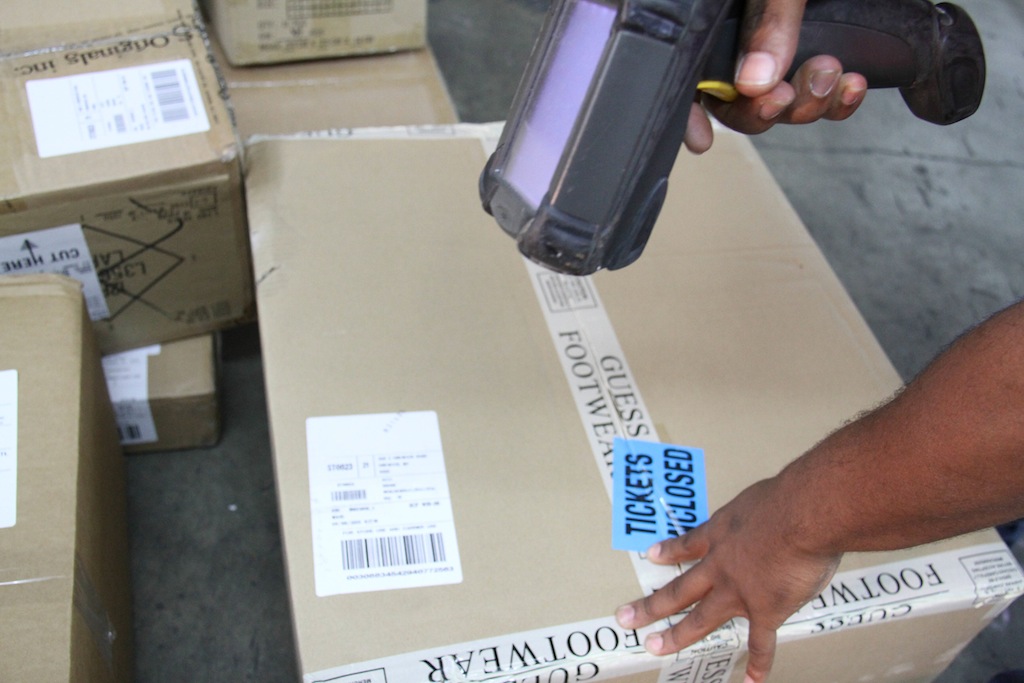 Men and women's apparel, baby fashions & furniture, home furnishings and décor, replacement windows, lawn and garden products... If you're like many of our customers, these items probably aren't things you associate with Lanter Distributing's transportation distribution network.
Actually, these items make up about 15% of the products we handle. Yes, refrigerated and frozen products are the core of our service offerings however, we found a niche' in handling, sorting, segregating and delivering these items to retail, home improvement and department stores.
We see many shapes and sizes of these packages and cartons, palletized, crated or floor-loaded. Our semi-automated unloading system and hand-held scanning devices provide checks and balances to ensure the inventory we receive matches the totals on the receiving manifests. Items are sorted by store and staged in the warehouse designated for each store. As products are loaded onto each delivery route truck, a second round of scanning is done to verify quantities by store location; this triggers an electronic notification to each store to notify them what will be on their next store delivery.
Deliveries to stores are pre-arranged, some with as little as one-hour window in which the product must be delivered. Our drivers know the importance of timeliness. The workforce at the store assisting with the unloading is on a tight schedule so the delivery process must be precise and relatively quick. In many cases, our drivers work side by side with the staff at the store, unloading and scanning each box.
Detailed processes and the care with which we execute these specialized store deliveries are the reasons why Lanter Distributing is the trusted name in distribution.
Contact Us For More Info